Skyreholme (North)
Bronze Age Carved Rocks
Southwest of Stump Cross Caverns, North Yorkshire General OS Map Ref SE074626
OS Maps - Landranger 99 (Northallerton & Ripon), Explorer 298 (Nidderdale)
PRAWR = Prehistoric Rock Art of the West Riding - Boughey and Vickerman 2003
---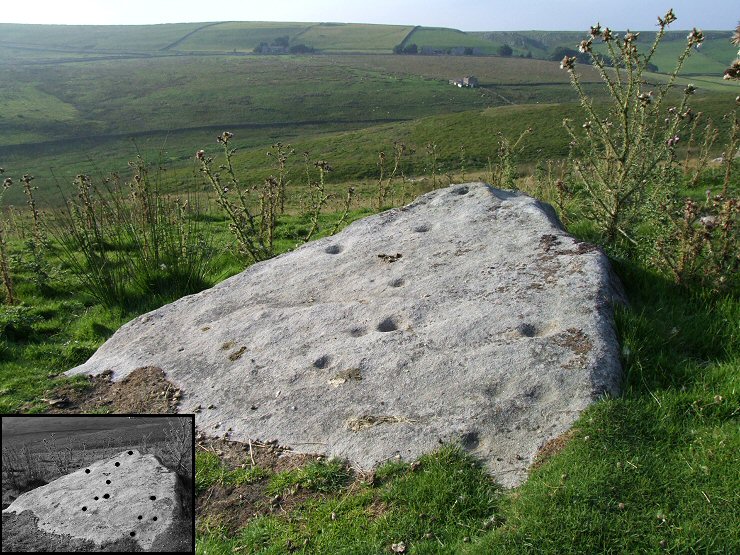 PRAWR 404 at SE07396254. Eleven quite well preserved cups are visible on the face of this tilted slab with two more beneath the covering of turf. The view above is looking north over Nussey Green in the foreground with Dry Gill beyond and the hills of Grimwith Fell in the distance.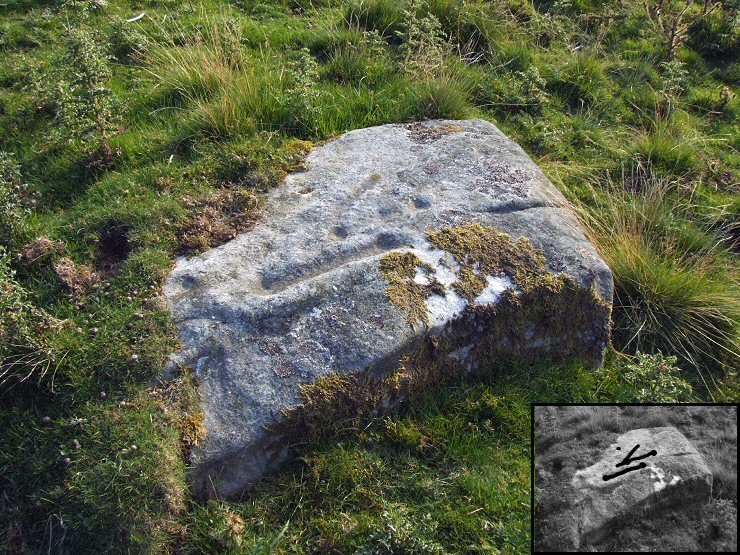 PRAWR 401 at SE07326251. This square boulder carries an interesting combination of cups and grooves. A pair of cups are linked by a deep groove or channel which is clearly visible above but there are a pair of fainter cups also linked with a channel that runs parallel just above and to the right (see inset diagram). Another groove emerges from close to one of these cups to form a 'V' shape motif. I checked the alignment of these grooves but could not see anything obvious in the landscape that they might have been pointing to.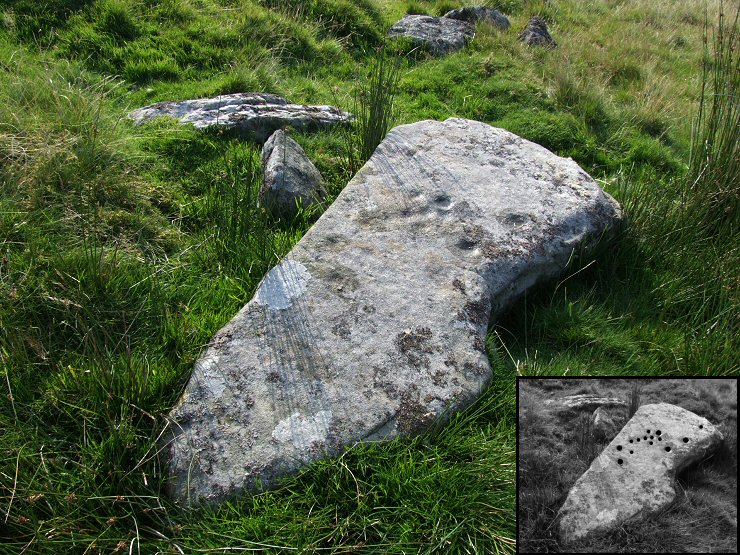 PRAWR 407 at SE07506260. An arrow shaped slab than has an arrangement of fourteen cups, some quite clear but others very eroded and faint.

Back to Map | Home | Full Glossary | Links | Email: chriscollyer@stone-circles.org.uk