Skyreholme (South)
Bronze Age Carved Rocks
Southwest of Stump Cross Caverns, North Yorkshire General OS Map Ref SE079617
OS Maps - Landranger 99 (Northallerton & Ripon), Explorer 298 (Nidderdale)
PRAWR = Prehistoric Rock Art of the West Riding - Boughey and Vickerman 2003
---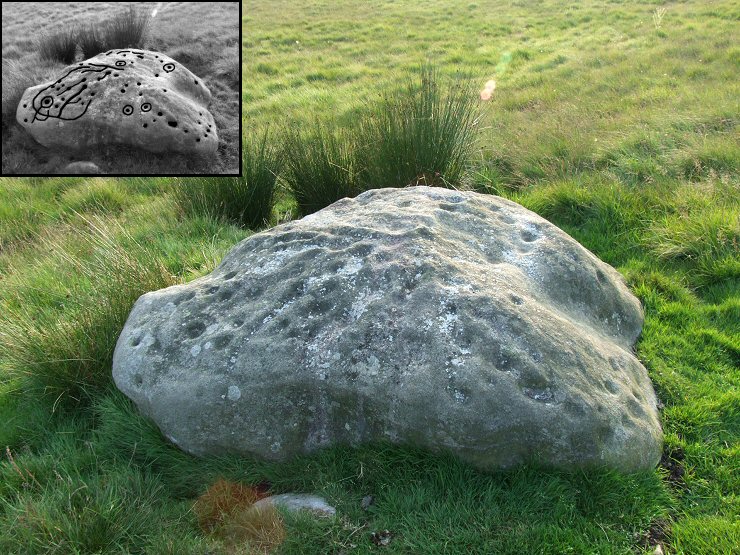 PRAWR 415 at SE07796184. This large dome shaped boulder has a large number of cups, rings and grooves in a complex pattern across much of its surface, the inset diagram above is a simplified version based on what I could see in the rather awkward light. There are at least six cup and ring motifs visible (Boughey and Vickerman consider there may be eight or nine), plus about sixty cups some of which are linked while to the left of the photograph a series of grooves encircle one end of the rock and extend up onto the top area. The erosion on the rock surface together with the covering of lichen means that it is difficult in places to work out what are natural marks and what are carvings.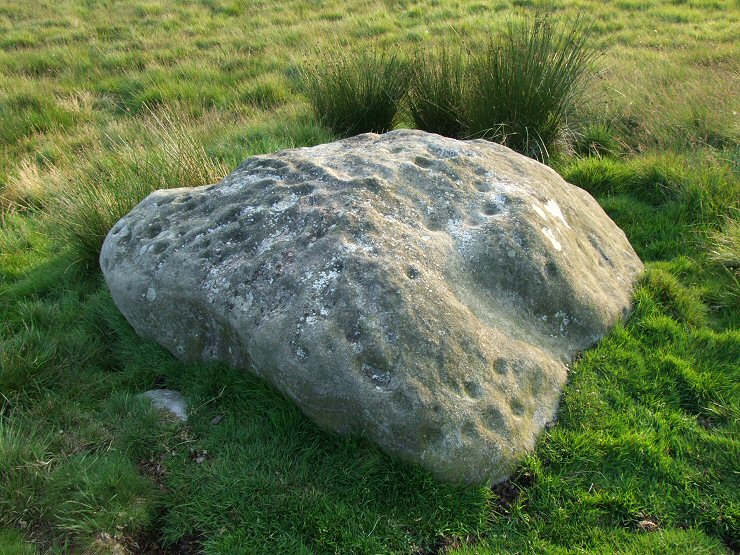 View of the same rock from a slightly different angle. It is interesting that while most of the rock is decorated, the hollow area to the right does not seem to have any markings.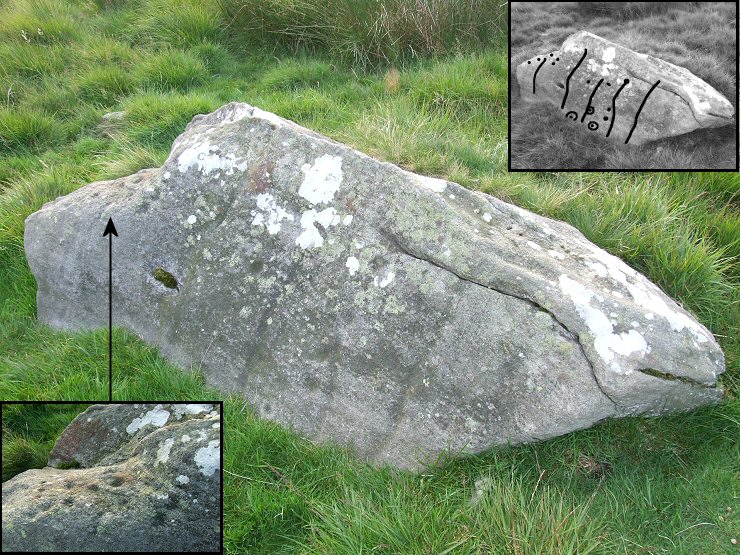 PRAWR 418 at SE07926177. Flat light means that the markings on this rock are almost invisible on the photograph above but the inset diagram top right gives a good impression of the carvings which occur on its flat outer face. These consist of a series of nearly parallel vertical grooves and three or possibly four small shallow cup and ring motifs along with about ten possible scattered cups. The rounded section on the left of the rock carries nearly a dozen close-set cups, some of which can be seen in the inset to the lower left.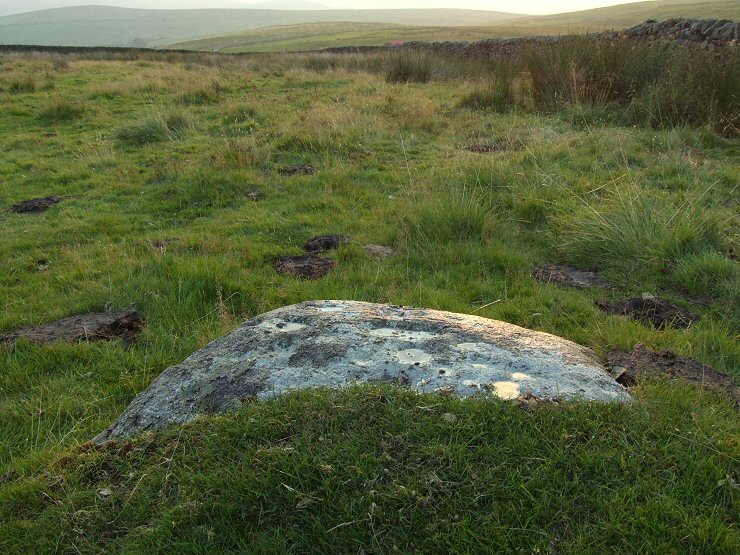 PRAWR 422 at SE08296166. This small flat rock is partly covered in turf and lichen making it difficult to count the number of worn cups on its top surface. Boughey and Vickerman estimate there about thirty but in the failing light my guess was about half this number. Several of the cups are linked by short grooves.

Back to Map | Home | Full Glossary | Links | Email: chriscollyer@stone-circles.org.uk