Dod Law Excavation Site (Stone F)
Bronze Age Carved Rock / Rock Art
Doddington Moor, Northumberland OS Map Ref NU NU00393178
OS Maps - Landranger 75 (Berwick-upon-Tweed), Explorer 340 (Holy Island & Bamburgh)

---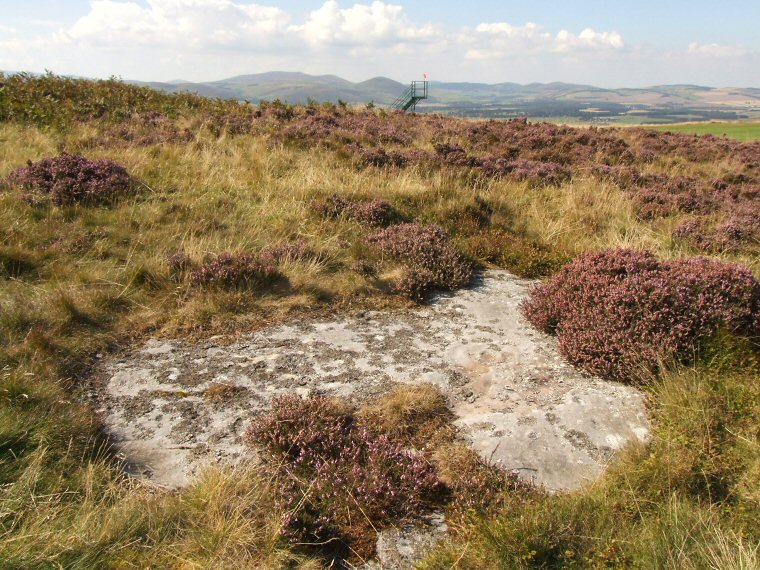 Dod Law Excavation Site - Stone F (ERA 47) in context looking west across the River Till valley towards the hills of the northern end of the Cheviots. The carvings can be seen just above the slight orange patch towards the right hand edge of the outcrop.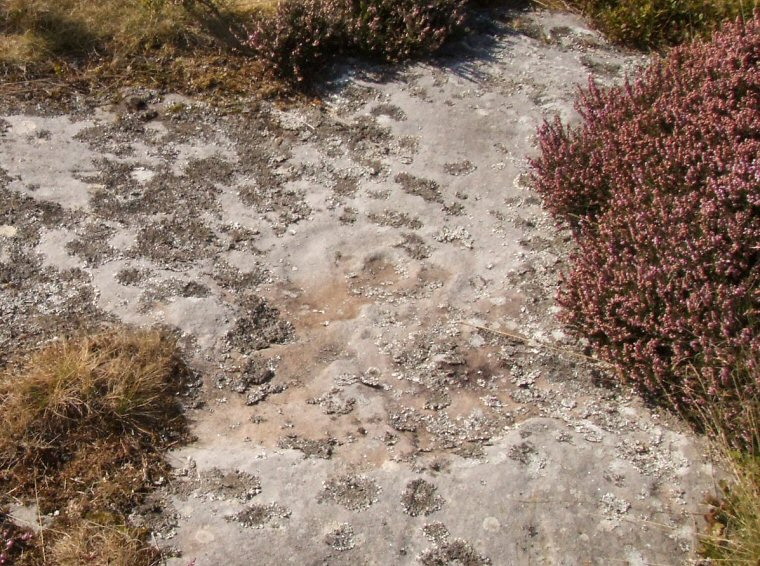 Detail of the carving. A cup in the centre of the photograph is surrounded by a ring and a further two unfinished or worn rings. There also seems to be a rectangular groove extending outwards from the rings, part of which can be seen as a short straight line below the cup that points towards the lower left corner of the picture. This carving is one of several on outcrops to the south of a golf course and just to the north of Dod Law hillfort.
See also Dod Law Excavation Site - Stone A.
See also the following carved rocks nearby: Dod Law Excavation Site Stone A, Dod Law Quarry Site, Dod Law Main Panel
Back to Map
|
Home
|
Full Glossary
|
Links
|
Email: chriscollyer@stone-circles.org.uk