Weetwood Moor 6
Bronze Age Carved Rocks / Rock Art
East of Wooler, Northumberland OS Map Ref NU01962830
OS Maps - Landranger 75 (Berwick-upon-Tweed), Explorer 340 (Holy Island & Bamburgh)

---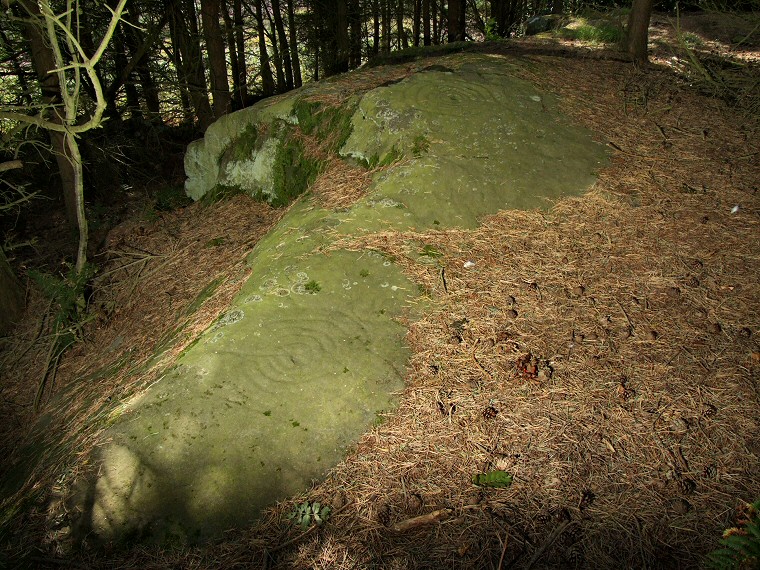 Weetwood Moor 6 (ERA 126). There are two sets of carvings on this outcrop that is now forms part of a small plantation, the carvings nearest the camera are shown below and those towards the top of the outcrop are shown at the bottom of the page.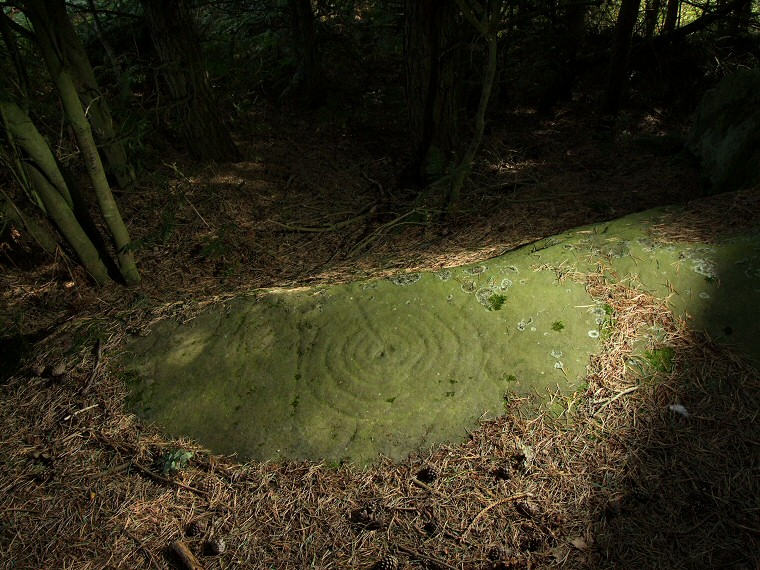 This motif consists of a central cup with a gutter running from it towards the edge of the rock plus five concentric rings. To the left in shadow another cup has a single ring and short gutter again running to the edge of the rock.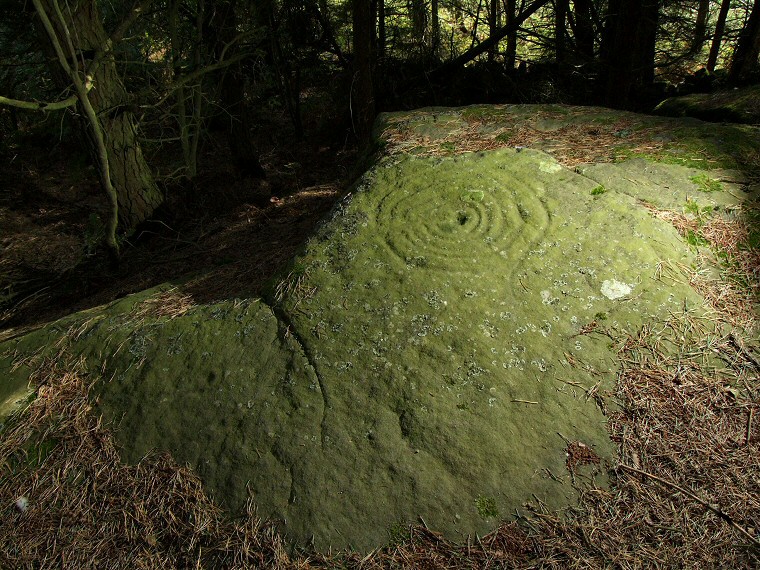 The central cup in this carving also has a gutter running from it although it is quite difficult to see in this shot, it runs out from the centre almost horizontally to the left towards the edge of the rock. Like the other carving on the outcrop this motif also has five rings making the pair almost identical (see also Buttony 4 for another similar pairing). About 30cm to the left of the natural fissure is a small cup and single ring motif with a short gutter running towards the left.
See also Weetwood Moor 1 & 2, Weetwood Moor 3, Weetwood Moor 5, 7 & Cairn
Back to Map
|
Home
|
Full Glossary
|
Links
|
Email: chriscollyer@stone-circles.org.uk