Smelting Hill Circle
Bronze Age Stone Circle
North East of Abney, Derbyshire OS Map Ref SK20278039
OS Maps - Landranger 110 (Sheffield & Huddersfield), Explorer OL1 (The Peak District - Dark Peak Area)

---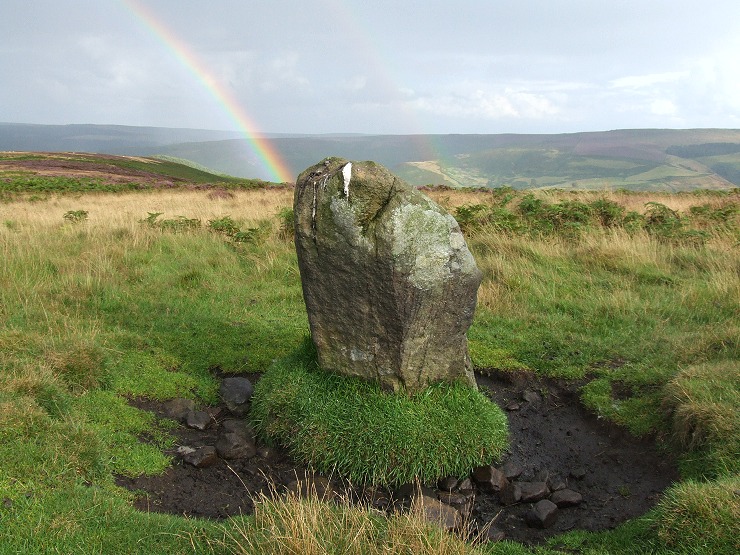 There isn't much left to be seen of the embanked
stone circle
on Smelting Hill (also known as Abney Moor circle) with just a single stone about 75cm tall remaining upright (shown above with double rainbow) and a smaller fallen stone close by.
Of the two stones the fallen one towards the south seems to be set into the inner edge of the bank while the larger standing stone to the southeast looks to be set further into the interior, it could just be that the bank is more eroded here - there's certainly a lot of erosion around the base of this stone. The bank is more defined on its western side and it is possible that traces of stones visible here once formed uprights although they may just be large cobbles that formed the structure of the bank. English Heritage give the measurements of the bank as having an internal diameter of about 8 metres and a width of between 1.5 and 2 metres.
Despite its ruinous and abandoned state the circle has some fine views to the south and east - due south on the other side of the steep valley of Abney Clough and Highlow Brook the low saucer shaped hill of Abney Low looks like a flattened
Silbury Hill
while the rock outcrop of Higger Tor stands out on the horizon towards the east with Eyam Moor (the site of three stone circles -
Wet Withens
, Eyam Moor
II
and
III
) visible to the southeast.
Date:
Bronze Age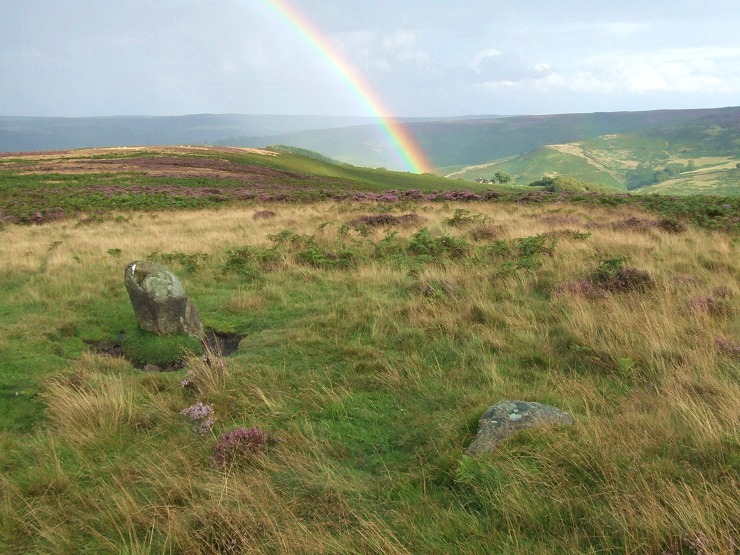 Looking roughly southeast over the pair of stones towards the valley of Highlow Brook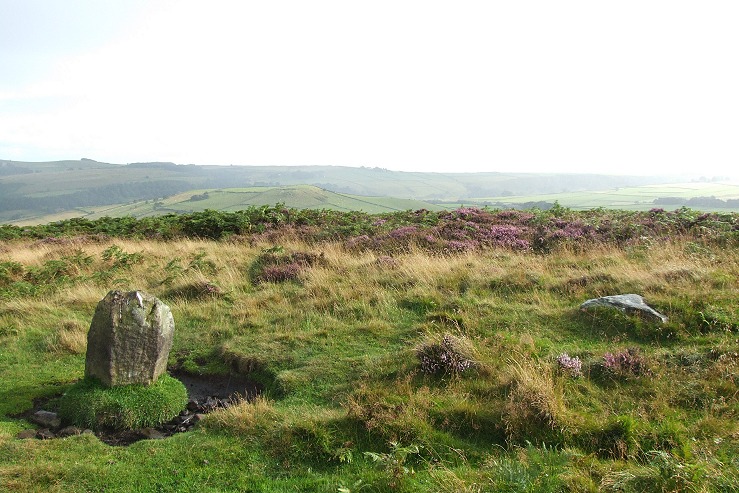 Looking south over the stones towards the hill of Abney Low in the middle distance with Eyam Edge beyond.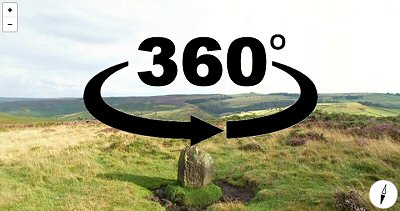 360 Degree Panorama
Back to Map | Home | Full Glossary | Links | Email: chriscollyer@stone-circles.org.uk