Brow Moor Carved Rocks - Area 2 (Page 3)
Bronze Age Carved Rocks
Brow Moor, North Yorkshire General OS Map Ref NZ961018
OS Maps - Landranger 94 (Whitby & Esk Dale), Explorer OL27 (North York Moors - Eastern Area)
Stone numbers and coordinates taken from 'Prehistoric Rock Art in the North York Moors' Chappell & Brown

---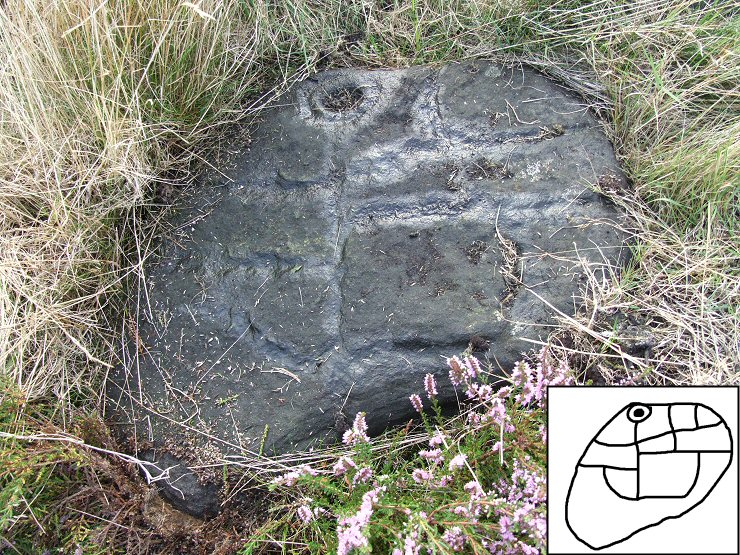 Stone 2h at NZ96180166. This stone carries an interesting design where grooves have been used to divide the surface into several zones while one of the grooves leads to a well preserved cup and ring motif towards the edge of the stone.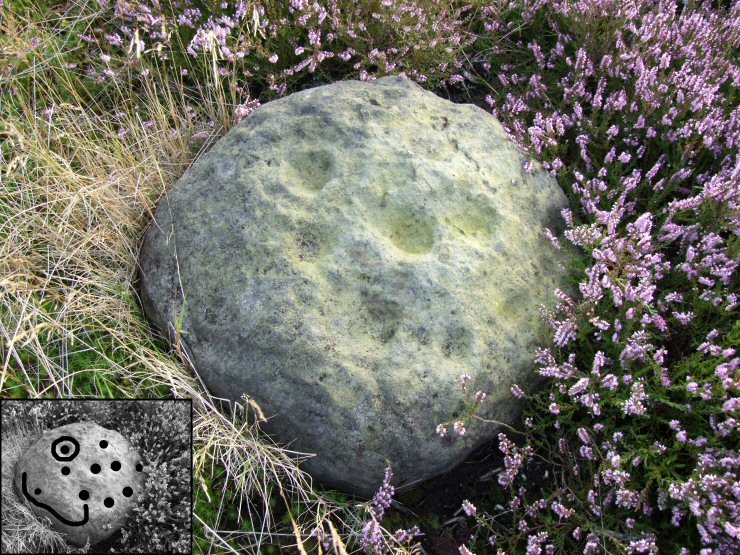 Stone 2k at NZ96050165. This rounded boulder has about ten deep but worn cups pecked into its top surface, one of which is enclosed by a ring and one where a groove emerges to travel round the side of the stone.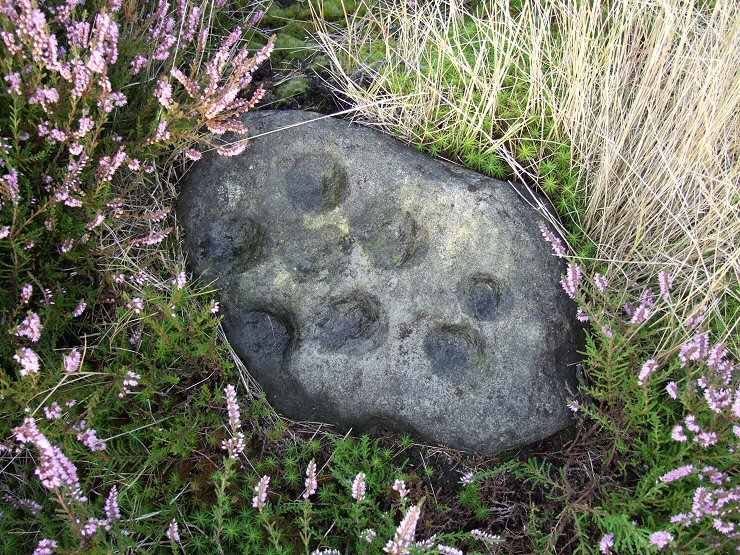 Stone 2j at NZ96050164. This simple cup marked stone stands close to the previous one and has eight cups.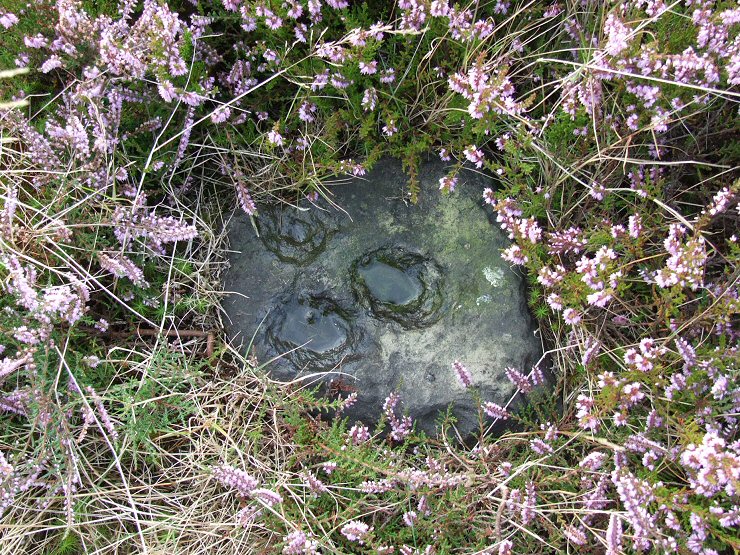 Stone 2y at NZ96050165. This tiny rock is close to the previous two stones. It has three cups but notice how well defined the side of these cups are when compared to the previous pictures - where they are rounded and worn these are still rough and it appears that the carver chipped out several layers of the stone before they created a deep enough cup that they were satisfied with. The preservation of the marks on this stone must be either down to its small size meaning it was quickly buried beneath a layer of soil or that it came from within a cairn.

Back to Map
|
Home
|
Full Glossary
|
Links
|
Email: chriscollyer@stone-circles.org.uk