Brow Moor Carved Rocks - Area 2 (Page 1)
Bronze Age Carved Rocks and Cairn
Brow Moor, North Yorkshire General OS Map Ref NZ961018
OS Maps - Landranger 94 (Whitby & Esk Dale), Explorer OL27 (North York Moors - Eastern Area)
Stone numbers and coordinates taken from 'Prehistoric Rock Art in the North York Moors' Chappell & Brown

---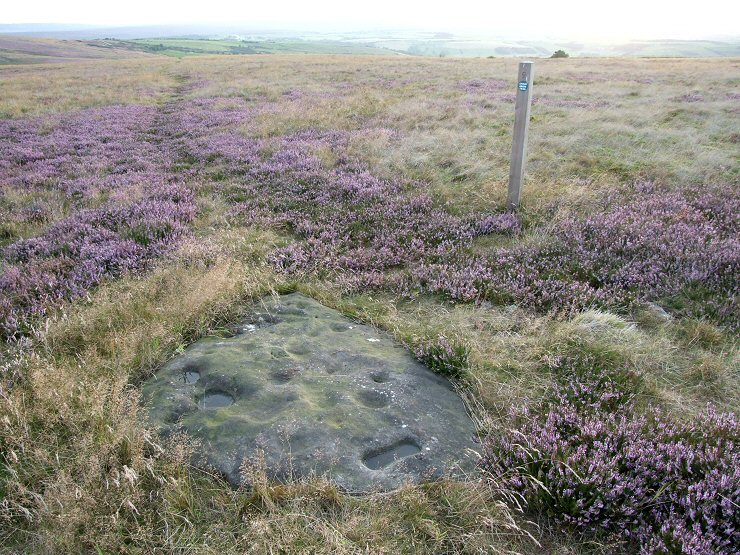 Stone 'b' at NZ96160188. This flat rock is located by the side of a footpath that runs southwest across the moor from Stoupe Brow, the image above shows the stone in context looking westwards over the moor.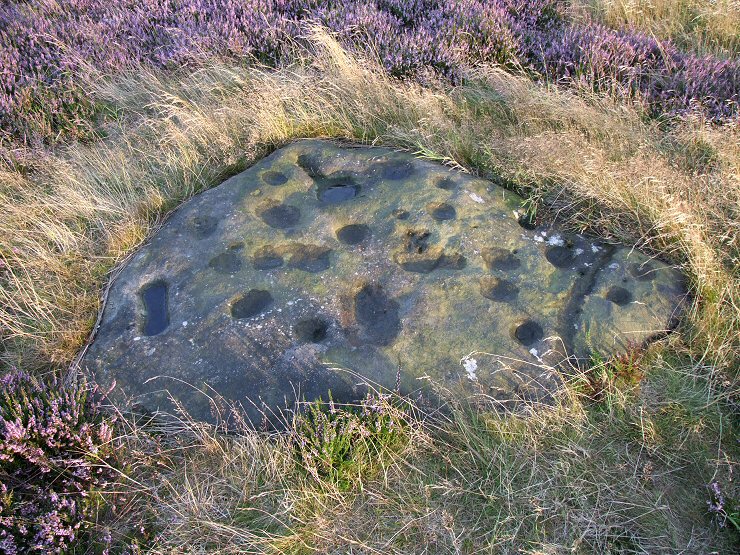 Stone 'b' at NZ96160188. There are nearly thirty cups on the surface of this stone, some quite large and deep. The exposed position of the stone means that the cups are rather worn and it could be that some are natural features although they may have been enhanced by the carvers. A pair of cups on the left hand side are joined by a short groove to make a 'dumbbell' shape while the right hand side of the stone is bisected by a further groove.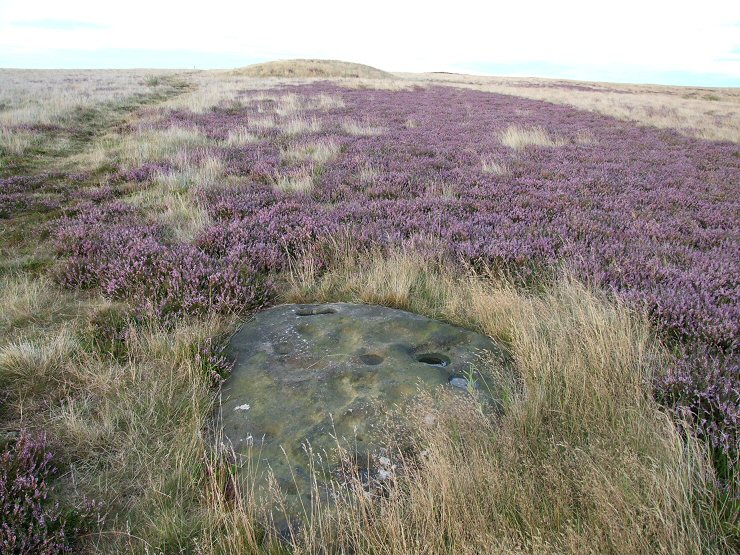 Stone 'b' at NZ96160188. The stone stands towards the northeastern edge of Brow Moor close to the three round barrows known as Robin Hood's Butts although these barrows are thought to be later additions to the prehistoric landscape of the moor. The image above shows two of the barrows, the one nearest is about 50 metres away to the east while the other is the small bump on the brow of the hill to the right. Just beyond this point Stoupe Brow drops away rapidly towards the sea.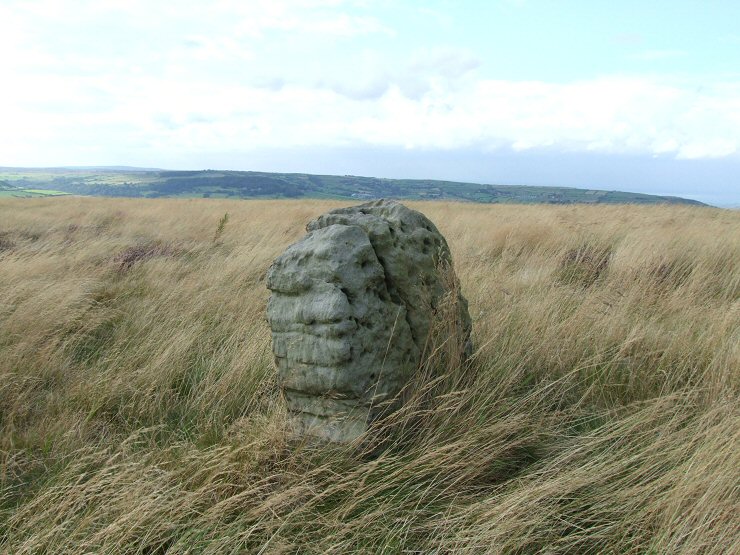 This standing stone at roughly NZ96150207 forms part of the remains of a cairn that stands close to the northern edge of the moor just before the land dips towards the sea. The view above is towards the north with the land in the distance being the headland above Robin Hood's Bay.

Back to Map
|
Home
|
Full Glossary
|
Links
|
Email: chriscollyer@stone-circles.org.uk