Brow Moor Carved Rocks - Area 2 (Page 4)
Bronze Age Carved Rocks
Brow Moor, North Yorkshire OS Map Ref NZ96010170
OS Maps - Landranger 94 (Whitby & Esk Dale), Explorer OL27 (North York Moors - Eastern Area)
Stone numbers and coordinates taken from 'Prehistoric Rock Art in the North York Moors' Chappell & Brown

---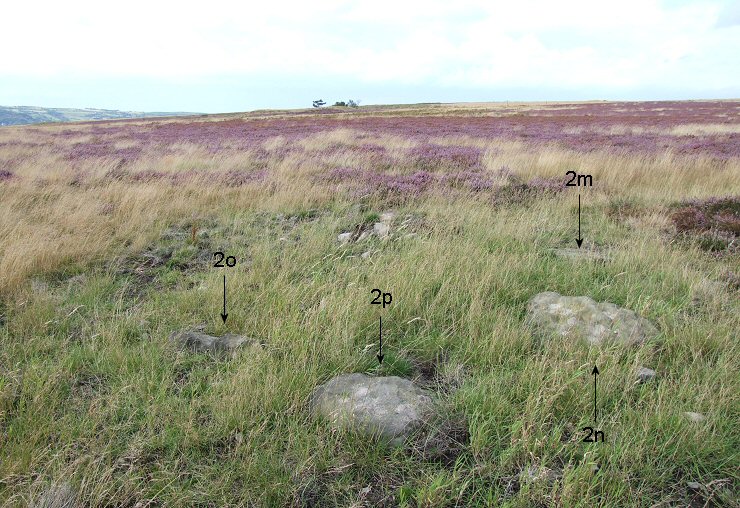 Cairn with four carved rocks at NZ96010170. This cairn seems to have been robbed of most of its stones but four cup marked rocks remain in an arc which may be the remains of a kerb, the individual rocks are show below.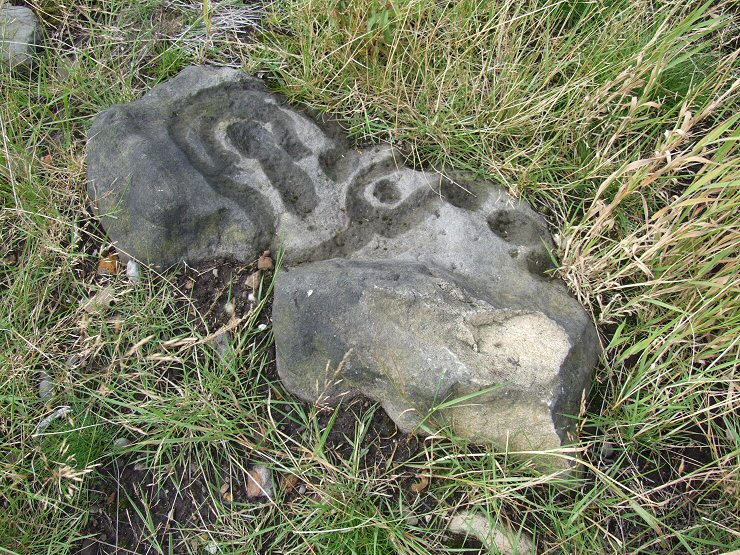 Stone 2o. A small irregularly shaped rock with a complex design. The most obvious feature is the cup and penannular ring towards the top of the picture with a second groove that flows towards the edge of the rock before bending inwards to form a ring enclosing another cup. There is also a line of cups possibly linked by a shallow groove along the right hand edge of the stone but partly covered with grass in the photograph.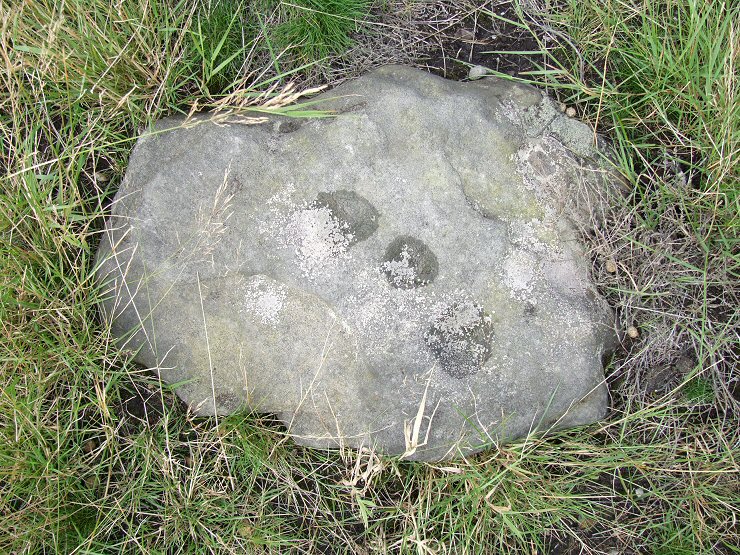 Stone 2p. This rock has a fairly smooth but weathered surface and the cups marks are not that clear. Chappell and Brown show three cups but I'm not sure if I identified the position of these cups correctly.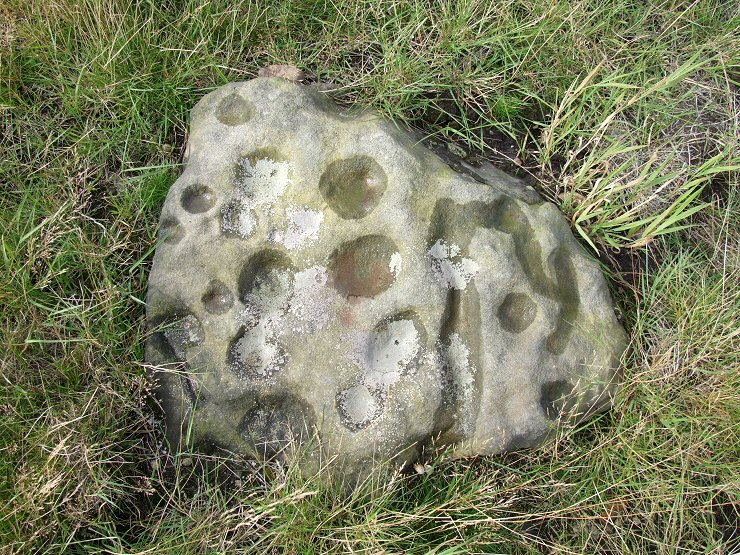 Stone 2n. There are around sixteen cups on this boulder varying in size as well as a groove that runs from top to bottom on the right hand side. There are a couple of other marks that may be natural or features that were enhanced by the carver.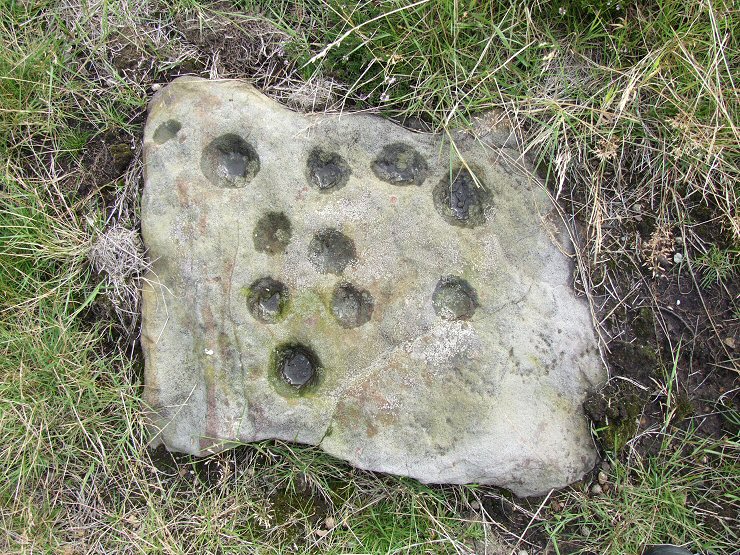 Stone 2m. A rather attractive design of eleven cups that partly follow the shape of the rock.

Back to Map
|
Home
|
Full Glossary
|
Links
|
Email: chriscollyer@stone-circles.org.uk