Brow Moor Carved Rocks - Area 3 (Page 2)
Bronze Age Carved Rocks
Brow Moor, North Yorkshire General OS Map Ref NZ959015
OS Maps - Landranger 94 (Whitby & Esk Dale), Explorer OL27 (North York Moors - Eastern Area)
Stone numbers and coordinates taken from 'Prehistoric Rock Art in the North York Moors' Chappell & Brown

---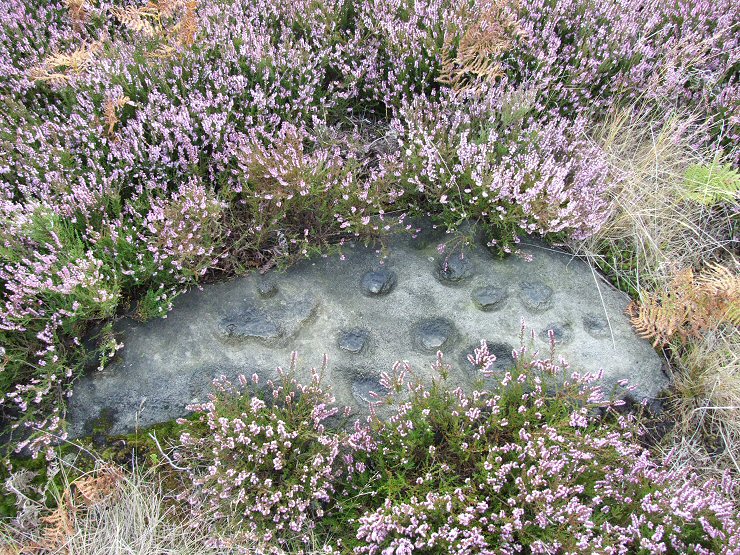 Stone 3f at NZ95880151. A dozen or so cups are scattered across the face of this irregularly shaped slab with two or three being linked together just to the left of centre above.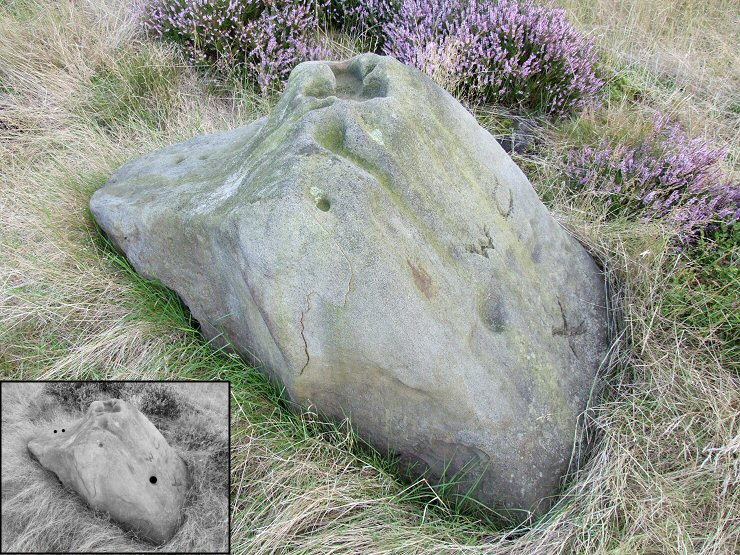 Stone 3d at NZ95860151. This triangular boulder carries both ancient and more modern carvings. A large cup on the front face has the letters W.C. and an X carved to the right of it while there are a couple of small cups on the rear face. The markings at the apex look mostly natural although one depression looks very cup-like and has a channel or gutter leading from it down the front face.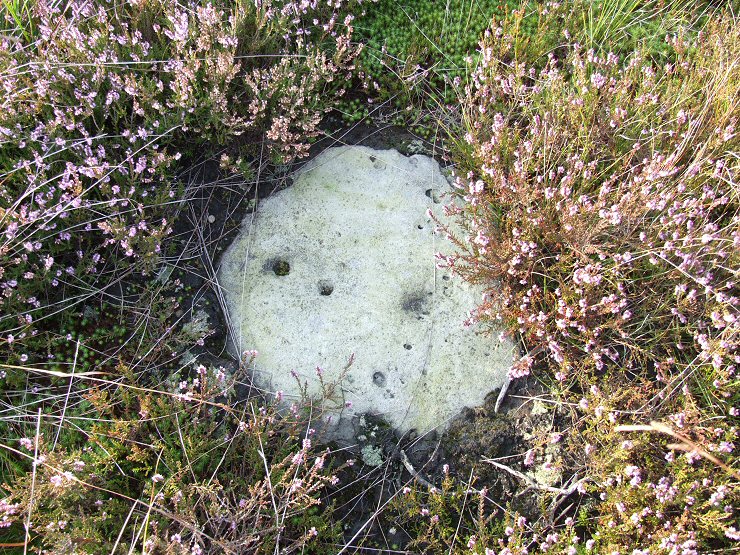 Stone 3j(?) at NZ96930149. This small rock is difficult to categorize, there appears to be a cup to the right and two other small depressions to the left which may be natural.

Back to Map
|
Home
|
Full Glossary
|
Links
|
Email: chriscollyer@stone-circles.org.uk