Stony Marl Moor Carved Rocks - Area 11
Bronze Age Carved Rocks
Stony Marl Moor, part of Fylingdales Moor, North Yorkshire General OS Map Ref NZ952008
OS Maps - Landranger 94 (Whitby & Esk Dale), Explorer OL27 (North York Moors - Eastern Area)
Stone numbers and co-ordinates taken from 'Prehistoric Rock Art in the North York Moors' Chappell & Brown

---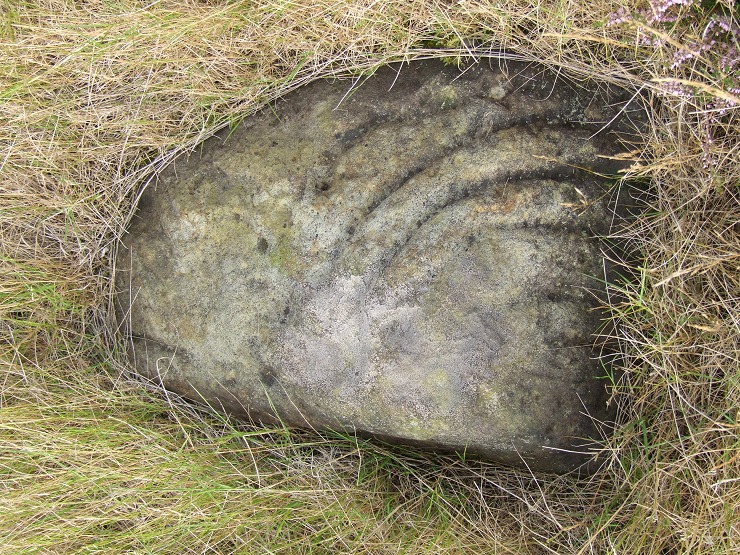 Five curving grooves on stone 11n at NZ94940084 resemble the markings on a sea shell, interestingly the sea shore is less than two miles to the northeast. The stone also has several faint cups.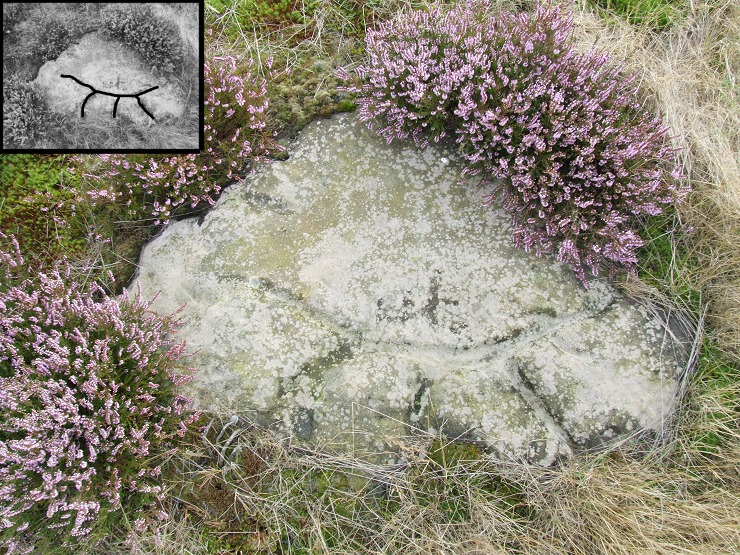 This stone is close to the co-ordinates for stone 11g at NZ95180086 but the carving looks a little different to the one shown in the book. The grooves on the stone are particularly deep and well defined but the nature of the ganister rock on this part of the moor means that they do not shown up well when photographed.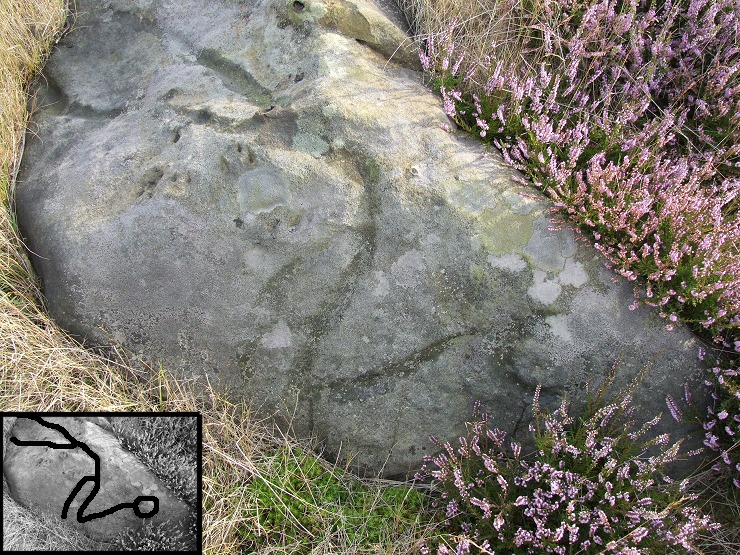 Stone 11b at NZ95140084. This is a long low rock that features carvings along its entire length. The groove that meets the top of the image extends until it meets a basin and a pair of faint linked circular carvings that have been nicknamed 'spectacles'.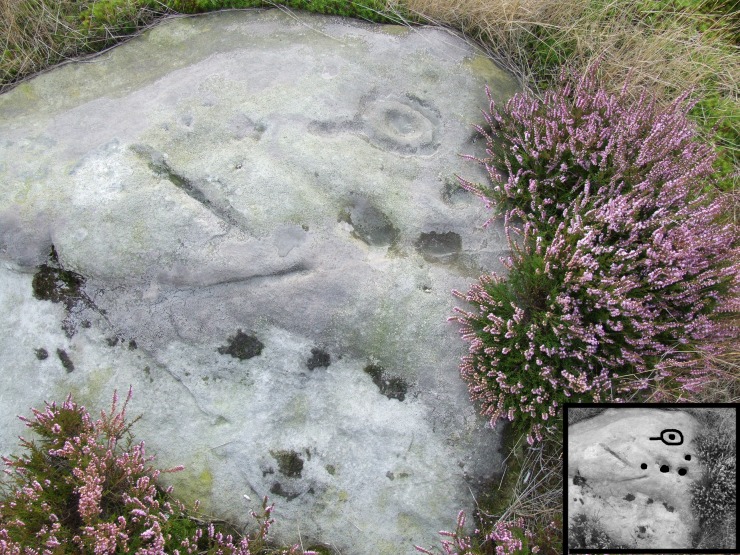 Stone 11d at NZ95220078. A cup and ring with several other cup marks, the grooves could be natural.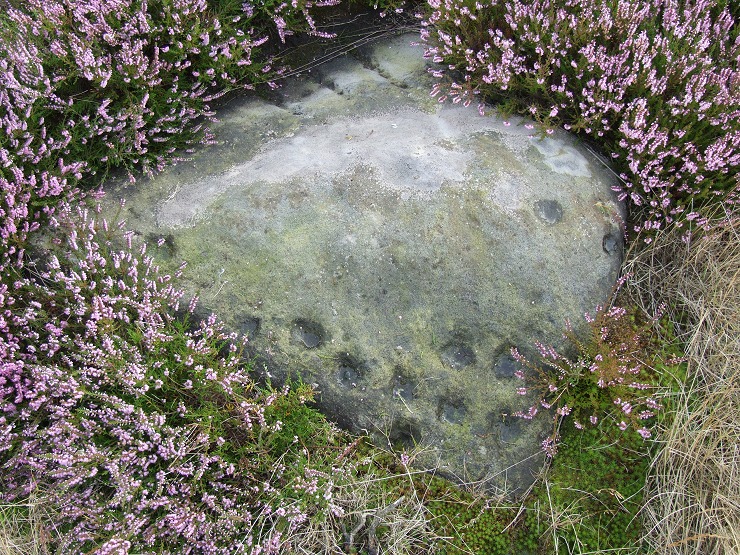 This arrow shaped rock is close to the co-ordinates for stone 11f at NZ95190083 but the book shows it as being a different shape and describes it as having nine cups, I counted at least a dozen. It also has three parallel grooves along one edge - these could have been caused by plough damage.

Back to Map
|
Home
|
Full Glossary
|
Links
|
Email: chriscollyer@stone-circles.org.uk